Isotopes Park Seating Chart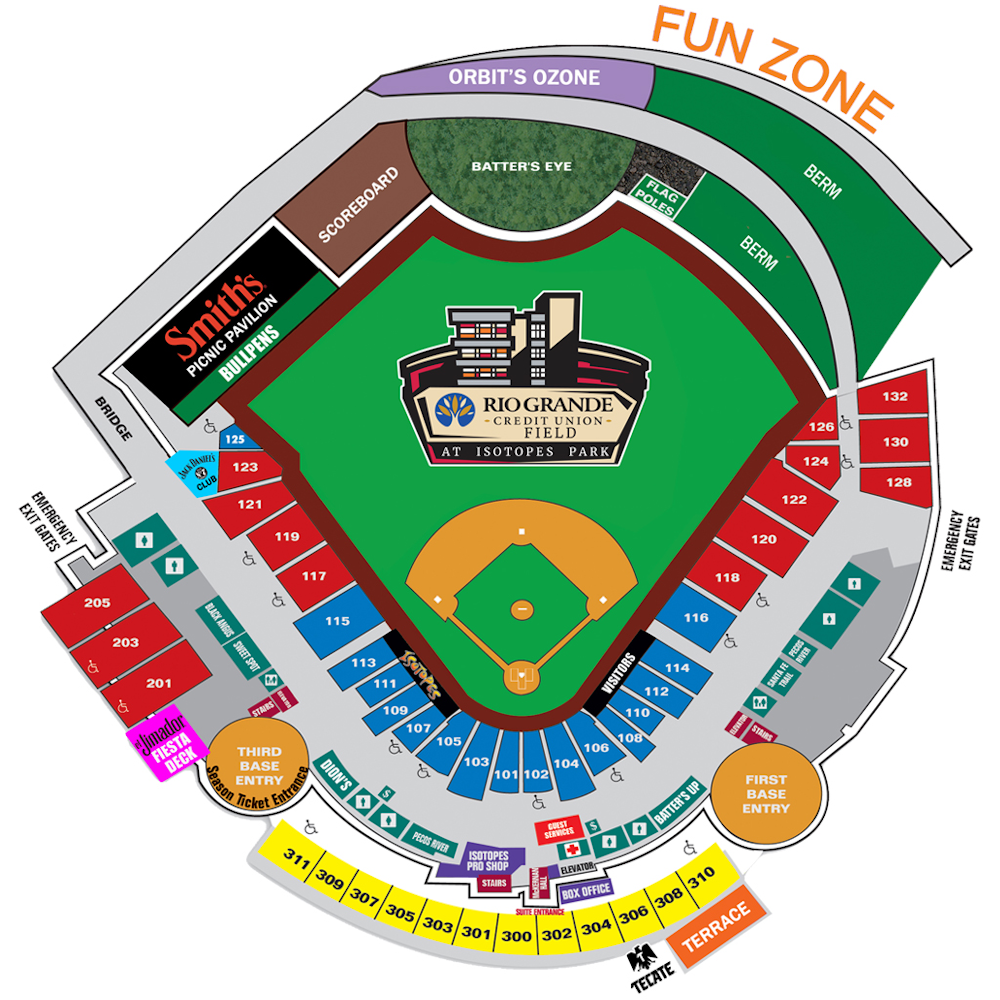 Isotopes Park Stadium offers a wide-open baseball park experience with 13,500 seats available during most shows and events. Of this seating, 11,124 are fixed seats along with several boxes and club seats available.
Standard seating is blue theater-style seats with flip-down cushions and armrests for comfort.
Accessible seating along with three (3) companion seats per ticket is available, but please be sure to call the venue at (505) 924-2255 (BALL) with information on your specific needs.
NOTE: The seating layout may change depending on type of event. Always check the seating chart when choosing your tickets.
Reserve the best seats today by securing your tickets now! Visit the Isotopes Park schedule to see all the upcoming events.
To view the ticket and authenticity policies please check out the ticket information page.